A frantic text from my ex-boss: "Are you in Spain?"
Her niece and friend were stranded without lodging.
Their hostel canceled reservations (due to bedbugs).
Sure, I said. The young globetrotters could stay two days. Besides, they'll be sightseeing and won't disrupt my busy week.
Then... They blew through the door like TNT.
Buttons were pushed—my buttons—from constant interruptions...
Do you have a yoga mat?

What's the WIFI password?

How do I use this stove?

Can I wash (weeks of) laundry?

Can I have an extra key?

Where's the bank?

Hairdryer? Curling iron?
I practiced my mantra with every request and interruption: Get curious, not furious.
Then it dawned on me... Why not use the invasion of the loud bohemians as a Self-Assessment?
As with clients, I reflected on my real, concrete experience — Had my inner state, resilience, and imperturbability improved after years of practicing to become a conscious leader?
The good news? I didn't have a pity party — even with bonus point irritations...
Their 2-day visit extended to 4-days

They blew a fuse while I was on an important call

My chargers were occupied with their gadgets

Food scraps in the recycling bin
As humans, we all suffer. But we don't have to suffer in our suffering.
Did I feel I pecked-by-pigeons? Indeed.
Yet beyond the nose rings and patchouli-oil, I saw their vibrant energy, aspirations and courage.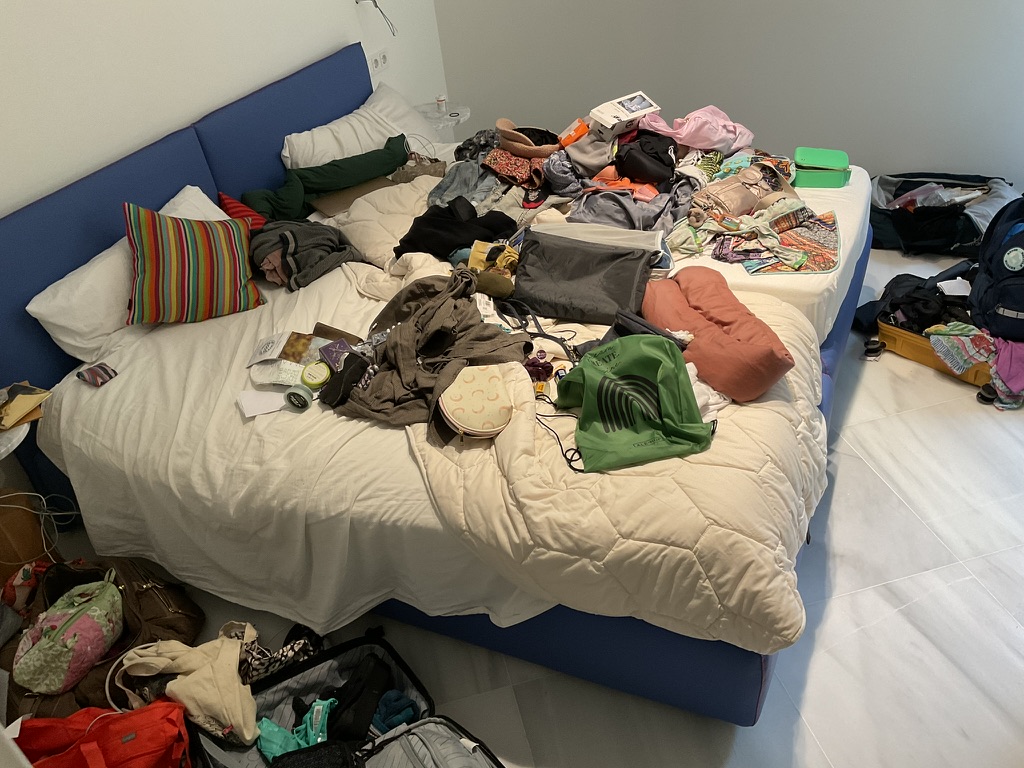 Now, Self-Assessment time!
Consider someone who pushes your buttons...
How capable are you at thinking: "You're the type of person who drives me up the wall... thank goodness you're here"? (extra points if you tell them that!).

We don't have to like everyone. I don't.
But I'm grateful for the experience of building Inner Will - so I can contribute to my beloved people, places, and causes at a higher level.